Home

›

Sports

›

Sports Event Promo Opener Pack
Technical specifications
| | |
| --- | --- |
| Author | Black_Square from VideoHive |
| Operating Systems | Windows & MAC |
| Type | Video Template |
| Category | Broadcast Packages > Sports |
| Files Included | After Effects Project Files, Video Files, Image Files |
| Soft | Adobe After Effects |
| After Effects Version | CC 2014, CC 2019 |
| Length | 00:00:30, 00:00:20, 00:00:15 |
| Media Placeholders | 20 |
| Text Placeholders | 20 |
| Resolution | 3840x2160 |
| Created | 05 March 20 |
| Last Update | 06 March 20 |
| File Size | 487Mb |
About template
If you don't have any possibility to work in After Effects or you want me to add something in this project, please feel free to contact me on
my profile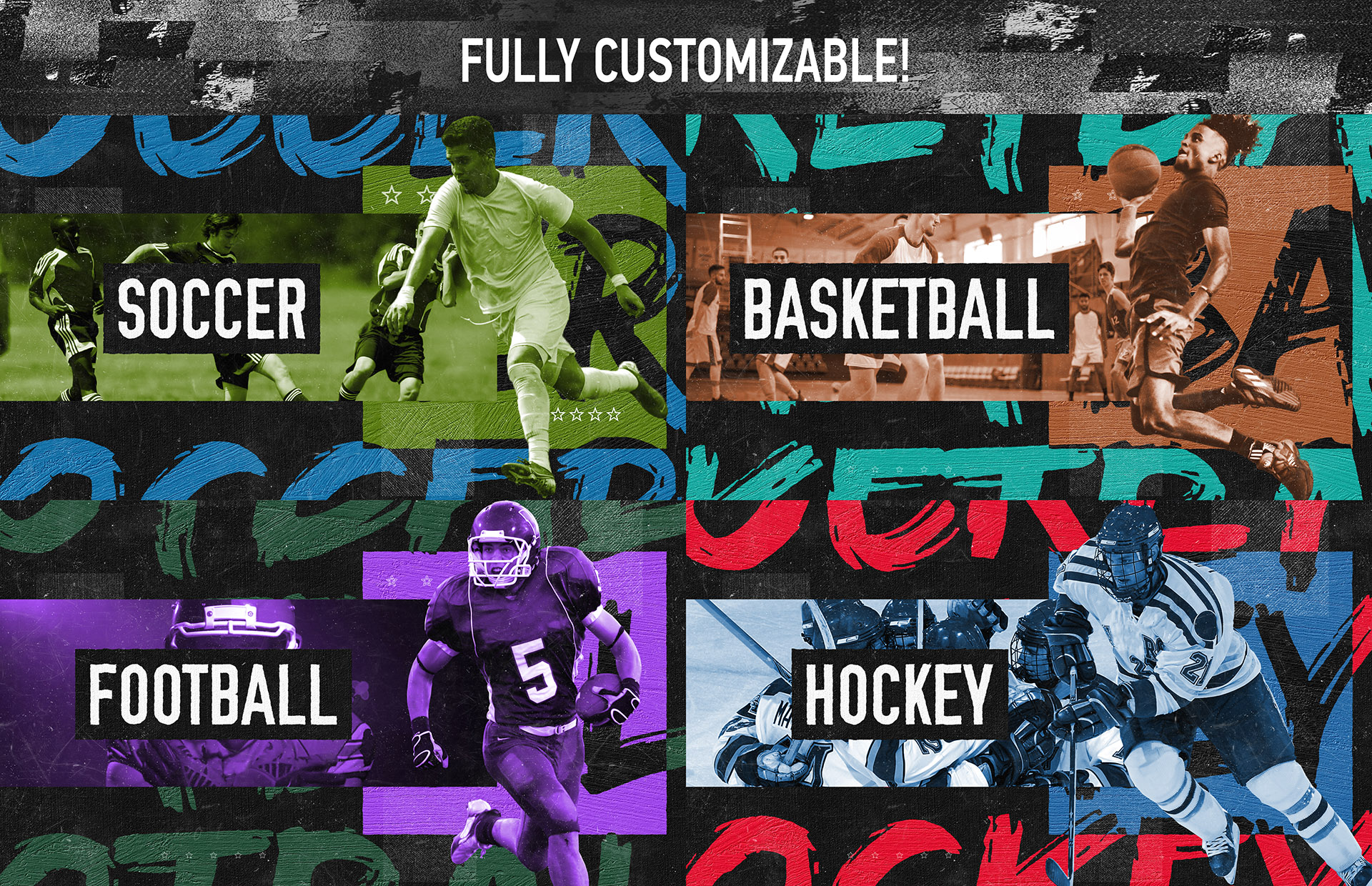 · Sport Event Kit
· 30 fps 
· 4k UHD (you can render Full HD 1920X1080)
· Replaceable logo, photos, videos
· No plugins needed
· Editable all text and titles
· Color control
· Music is not included
· Photos and videos of sportsmen used in preview are not included
· Logo used in preview is not included
· This project needs the photos with alpha channel!
· This project uses Bilbo Edo Boycott OSP-DIN fonts. (click on it to download, it is free)
Music used in preview:
Hip Hop and Rock Cinematic Trailer
Stylish Powerful Fashion Rock Sport
Check my other Sports Templates
Description:
This amazing Sport Event Kit was made to be flexible and useful as possible! You can use it as an opener for sports, fashion, advertising, tv shows, commercials, bumper, trailer, background, movies, sportsman statistics, sport profile. You can use it for sports such as football, rugby, golf, cricket, American football, hockey, basketball, volleyball, tennis, table tennis, baseball, boxing, kickboxing, athletics, MMA, badminton, swimming, handball, skiing, Any Olympic sports. You can change color as you want! You can make your own style and design!
Photos and video used in the preview: